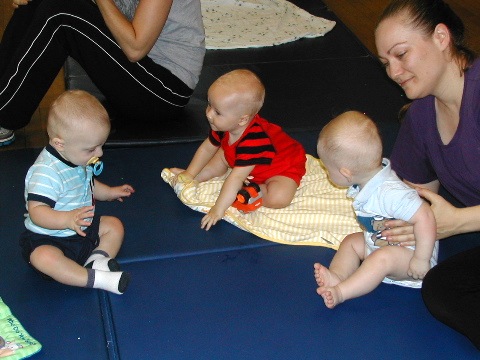 This is the time of year many of us con­sid­er where to make our char­i­ta­ble con­tri­bu­tions. We have assem­bled a list of groups to which you might want to con­sid­er giv­ing this year. By donat­ing to these orga­ni­za­tions you can help improve the lives of moth­ers, newborns,children and fam­i­lies around the world. Most will also send a card or email mes­sage to a mom in whose hon­or you give the gift.
UNICEF Inspired Gifts. You can choose gifts that improve edu­ca­tion, water, health, nutri­tion, emer­gency care and oth­er fac­tors that affect the well-being of women and chil­dren.
White Rib­bon Alliance for Safe Moth­er­hood. You can advo­cate for every moth­er and every child in 152 nations when you give to this orga­ni­za­tion.
Inter­na­tion­al Con­fed­er­a­tion of Mid­wives. This group exists to raise aware­ness of the glob­al role of mid­wives in reduc­ing mater­nal and new­born child mor­tal­i­ty.
The Fis­tu­la Foun­da­tion. This group exists to raise aware­ness of and fund­ing for fis­tu­la treat­ment, pre­ven­tion and edu­ca­tion­al pro­grams world­wide. Fis­tu­la is the dev­as­tat­ing injury cause by untreat­ed obstruct­ed labor.
The Preeclamp­sia Foun­da­tion. This orga­ni­za­tion sup­ports research to pre­vent and treat one of the most dan­ger­ous dis­or­ders of preg­nan­cy, one that accounts for a large per­cent­age of pre­ma­ture births and low birth weight infants. Hav­ing preeclamp­sia is also a risk fac­tor for lat­er heart dis­ease for the moth­er.
Clean Birth. Clean Birth Kits are designed to pro­vide birth atten­dants and/or expect­ing moms with the tools they need to ensure a clean birthing envi­ron­ment. The Kits ensure the WHO's "6 Cleans": clean hands, clean per­ineum, clean deliv­ery sur­face, clean cord cut­ting imple­ment, clean cord tying, and clean cord care.
March of Dimes. The "moth­er" of all char­i­ties for help­ing pre­vent and treat dis­or­ders and dis­eases that affect chil­dren.
Peace, Love and Joy to all.